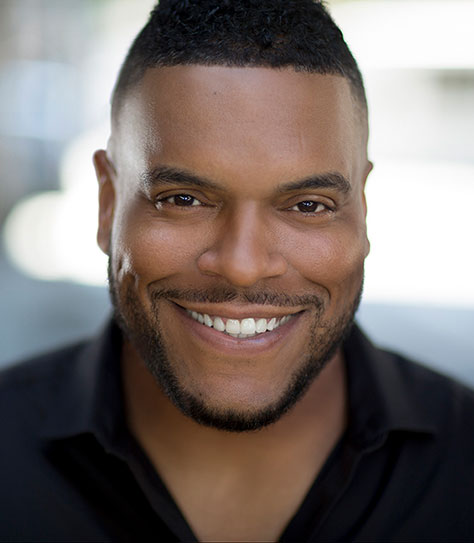 Sean Ringgold
Actor
Sean Ringgold is best known for his six-year portrayal of Shaun Evans on One Life to Live (ABC). Additional television credits include Damages with Glenn Close (FX), Gotham with Jada Pinkett Smith (FOX), Gossip Girl (CW), Ugly Betty with America Ferrera (ABC), 30 Rock (NBC), Law & Order: Special Victims Unit with Mariska Hargitay and Christopher Meloni (NBC), Law & Order: Criminal Intent (NBC), Are We There Yet? with Ice Cube (TBS), Taxi Brooklyn (NBC), The Carrie Diaries with AnnaSophia Robb (CW), NYC 22 (CBS), Blue Bloods with Donnie Wahlberg (CBS) and 106 & Park (BET).


Big screen credits include his role in NOTORIOUS alongside Angela Bassett as CEO & music mogul of Death Row Records, Marion "Suge" Knight as well as his work in American Gangster, The Smurfs, Before I Disappear, and most recently, No More Mr. Nice Guy. Ringgold has appeared in numerous national advertising campaigns and commercials for brands including Budweiser, Burger King, Dr. Scholl's, Dunkin Donuts, Delta Airlines, Kia, Fiat 500 by Gucci, Nexium, Nike, Tampax, Time Warner Cable and Spike TV.
Sean has lent his time and voice to support and speak on behalf of several causes including The Men's Health Summit for The Whittier Street Health Center, Get Reel with Your Dreams, The Island of Grenada, and Susan G. Komen for the Cure. He serves on the Board of Directors for HeartShare Human Services of New York and the Board of Advisors for The Urban Assembly Gateway School for Technology.
In addition to his work on camera, the 6'3" former New York State Arm Wrestling Champion has worked as a celebrity bodyguard, stuntman, model and personal trainer. His interests include martial arts, motorcycling, precision driving, boxing, skydiving, scuba diving, jet skiing, surfing, skiing and snow boarding.
Born in Rockaway Beach, he now resides in Long Island City, Queens.